Capital Improvements
Coming Summer 2023!
The BRCC Swimming Pool is the place to be! We are excited for these new improvements and enhancements to the lifestyle space.
Enhancements include:
New Pool Bar with TV's
Pool side Cabanas
Extended seating including Firepits
Refreshed Top Deck Dining area and Pool Side Locker Rooms
Lifestyle area for games and outdoor events
Upgraded Pool Filtration System including Chemical Feeders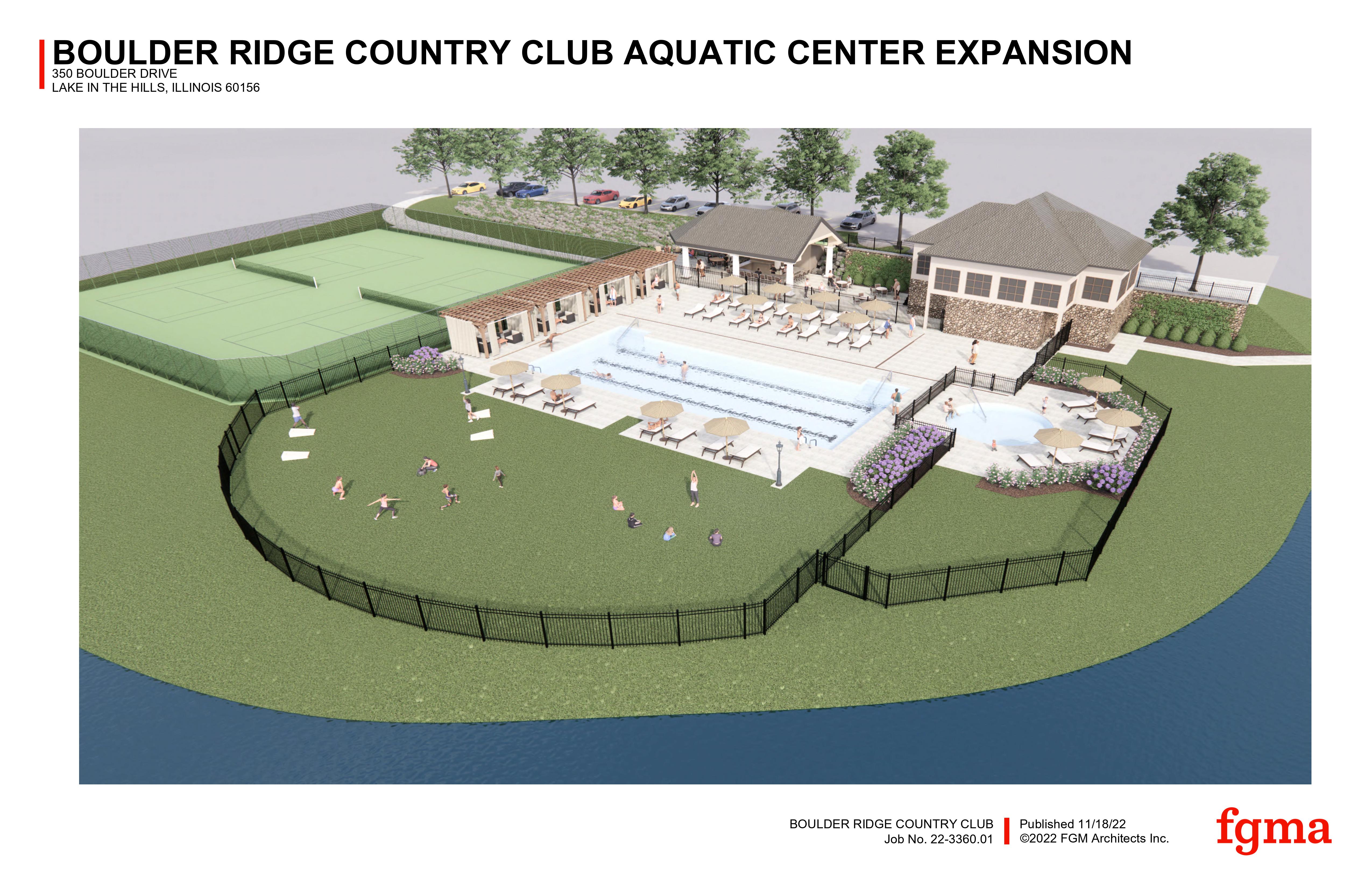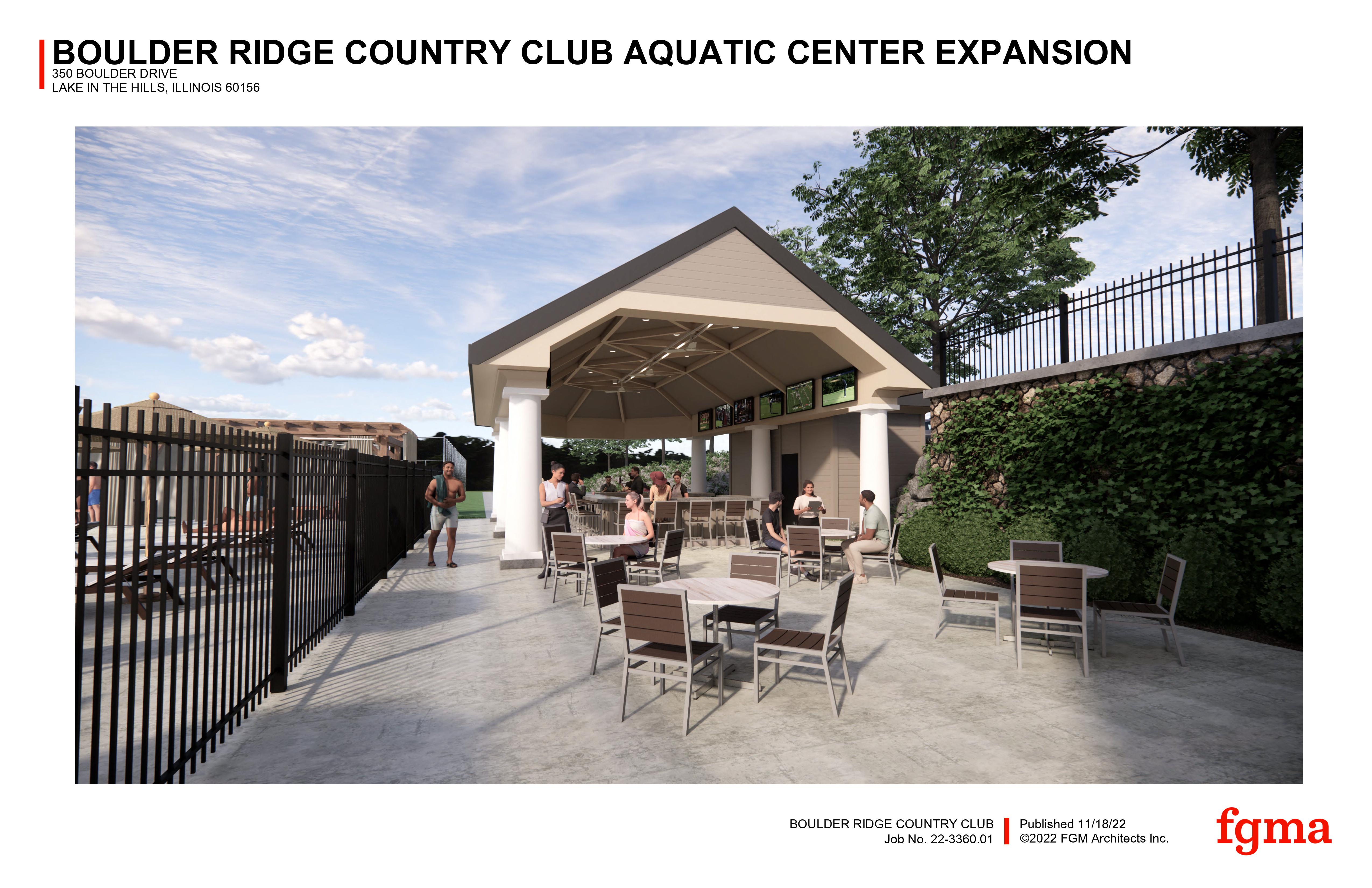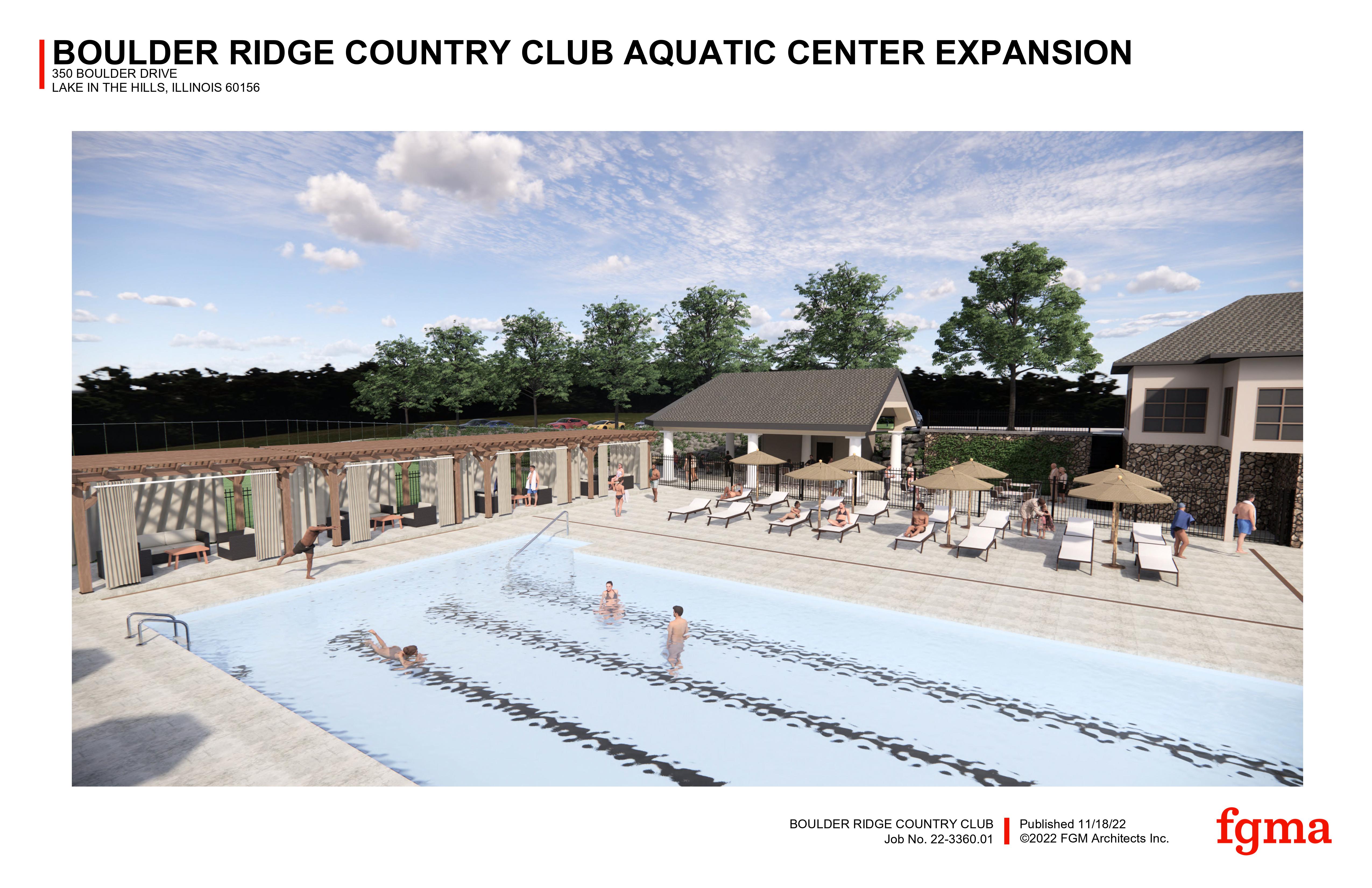 Bunker Renovation on North & South Courses
In the early summer of 2021 Heritage Golf Group contracted with Bob Lohmann and GOLFCREATIONS and launched an aggressive bunker renovation project on the North and South courses at Boulder Ridge Country Club. The objective of the renovation is to improve and upgrade the bunkers by making them more visible, playable, and easier to maintain.
The project began June 23rd. on the North course with the removal of existing sand and reshaping of the bunkers. Then the Better Billy Bunker construction process was incorporated to improve drainage and greatly reduce sand erosion caused by heavy rains. The final step was to fill the bunkers with the highly recommended Pro Angle white sand from Ohio. Upon the completion of the North course the same process was implemented on the South course. Due to great weather, diligent planning and execution, and a cooperative membership the project was completed in just 49 days with minimal disruption of play.